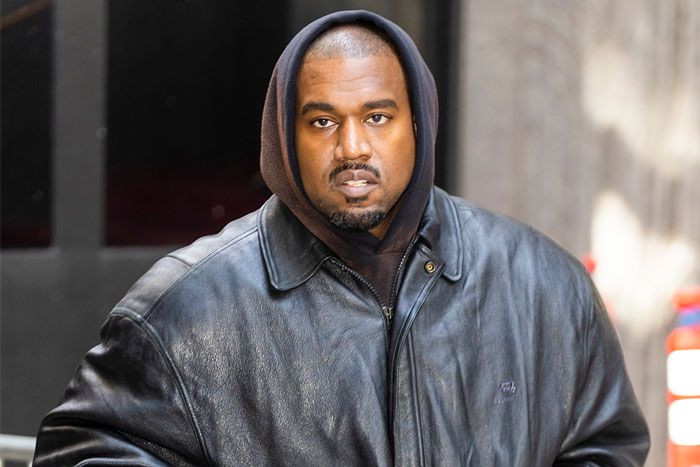 Aliza Jane is once again going viral after she made a series of wild claims about Kanye West. 
During her visit to the "Sofia with an F Podcast," the OnlyFans model and influencer recalled her encounter with the Yeezy billionaire that allegedly involved her getting "butt-ass naked" and twerking. 
Jane claims that the newly-single rapper invited her to Future's house in Miami one night. She pulled up with hopes of playing her music for Ye, but soon found herself providing the entertainment.
"So I pull up there, it's at Future's house, and he literally just has me come in the studio and get butt-ass naked and just like twerk in front of him and all his friends," said the 25-year-old, who has made headlines for her past celebrity encounters. "He said, 'Get naked.' I was like, 'OK.'" 
Ye was in the studio working on DONDA 2 at the time. "It was loud and I just wanted to be in there like a fly on the wall," she added. "I literally had to get naked and like twerk around." 
Elsewhere in the interview, Jane alleged that she shared a kiss with Ye on New Year's Eve, but he blocked her number after she told him she wanted to "f**k Pusha T." "He was like in a rampage and I like text him. I was like, 'I wanna f**k Pusha T, babe.' And then he blocked me."
She said that her intention was to "piss off" Drake. "'Cause I don't fu**k with Drake anymore and I was like, I wanna f**k his arch enemy. So I was like, I know you're friends with Pusha T. I have your number, like, I'm gonna see if you can hook me up.'" 
But Ye ultimately ended up hitting the block button. "I didn't think he would be jealous 'cause he hooked me up with Future," she claimed. "He like passed me to the homie so why would you be mad?"