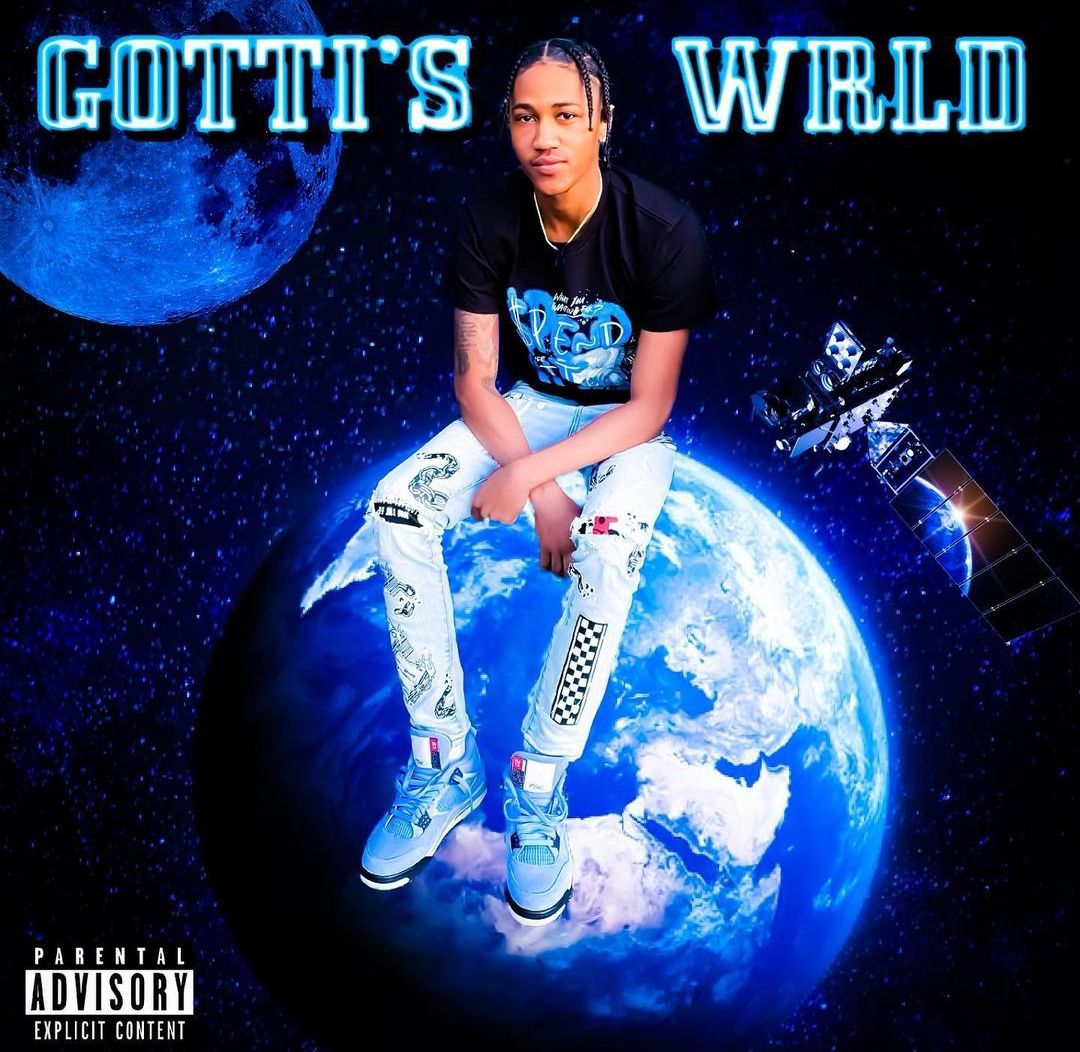 "Gotti's Wrld" is easily one of the hottest albums to be listened to in 2022. The latest breakthrough release from South Charlotte artist SauceGotti, the album is riddled with highly relatable, universal themes, such as loneliness, love, loyalty, honesty, and so many others. The album has been praised by listeners as highly catchy, almost obsessive, thanks to the story that each single track tells. 
"Alone", for instance, is one of the more well-known tracks off the album, and as you might guess, deals with themes of loneliness, and regret. It's a song about trusting people, and then being betrayed. The tune is strong, and the melodic, laidback quality of SauceGotti's voice makes this one into an instant fan favorite. 
Most of the tracks on the album are full of attitude, but delivered in a soft, appealing tone. Maybe it's just the vibe of SauceGotti's deep, melodic voice, that's filled with honesty, but also unexpected sensuality. On tracks like "Lie to Me", the sensitive lyrics, together with the artist's voice, build together to create a memorable image of fragility, but also of resilience. In many ways, "Gotti's World" reminds you that no matter how many hits you take, you always have the strength to get back up. And it's precisely that sort of message that we need in this day and age. 
Other tracks on the album like "Die Young" and "Head Up Youngin'" again feel highly relatable for the individual listener. They are songs of great authenticity, and yet manage to cement themselves as universals, appealing even to people who aren't hip-hop fans. 
"Gotti's Wrld", as the title suggests, paints a universal, and highly exciting view of the life of a young artist, complete with struggle, and achievement, the longing for support, strength, but also fun. With this album, SauceGotti  strengthens his position as one of the more exciting up-and-comers on the 2022 music scene. Here is a young artist worth keeping an eye on, and the best way to do that so far is by streaming "Gotti's Wrld" now.