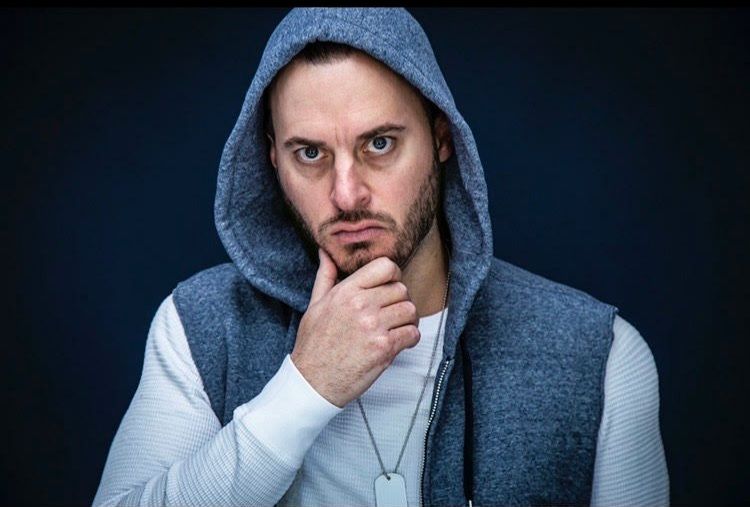 Everyone knows that music is all about the energy. It's an artist's energy, chiefly, that makes us like or dislike them, and with Think Schilling, there's nothing but positive vibes for all. Born Brian C. Schilling, the rapper and producer from Los Angeles, CA, comes at us with a brand new release, full of spunk and emotion. His latest hit single, the track entitled simply "Belly Pop", offers a fun, upbeat tune to vibe to, but also a much-needed message of positivity to the world at large. 
"Belly Pop" is a great song, one that immediately invites you to get up off your butt and get moving. And often, that's precisely the message people need to hear. To get up and do something about their lives, to inspire the positive change they want to see in the world. 
Think Schilling is all about positivity, since he's not only a bona fide musician, but also a much-appreciated humanitarian (who has even been awarded for his service for the world). Think Schilling is an all-around good guy, trying to have a positive impact, and leave the world a little better than he found it. 
And right now, he's doing that through his music, that's rapidly been gaining listeners across streaming platforms. Songs like "Belly Pop" have a wonderful way of appealing to listeners, through the catchy, upbeat rhythm, but also through the meaningful lyrics. 
Although recently released, "Belly Pop" is already winning hearts left, right and center, just like the artist's previous releases - tracks like "Upside Down" and "Chess" have. 
Think Schilling is an artist full of heart, who's worth listening to precisely thanks to this change he's struggling to bring about in the music world, and the universe at large. He's a great source of good vibes, which explains the strong bonds he's formed with his fanbase. For this artist, music is more than an art form, it's about family, and you can definitely feel that in his tunes.